Last time when I showed some interior of the building, It was all quite empty. For now I worked on a little more detail. Back in the day Dutch people slept in what they called a "Bedstee". If you would describe it, it would be a wardrobe with a bed inside. They did this to have a warmer place to sleep at night in a poorly isolated stone house. Here is a picture of one in an old windmill.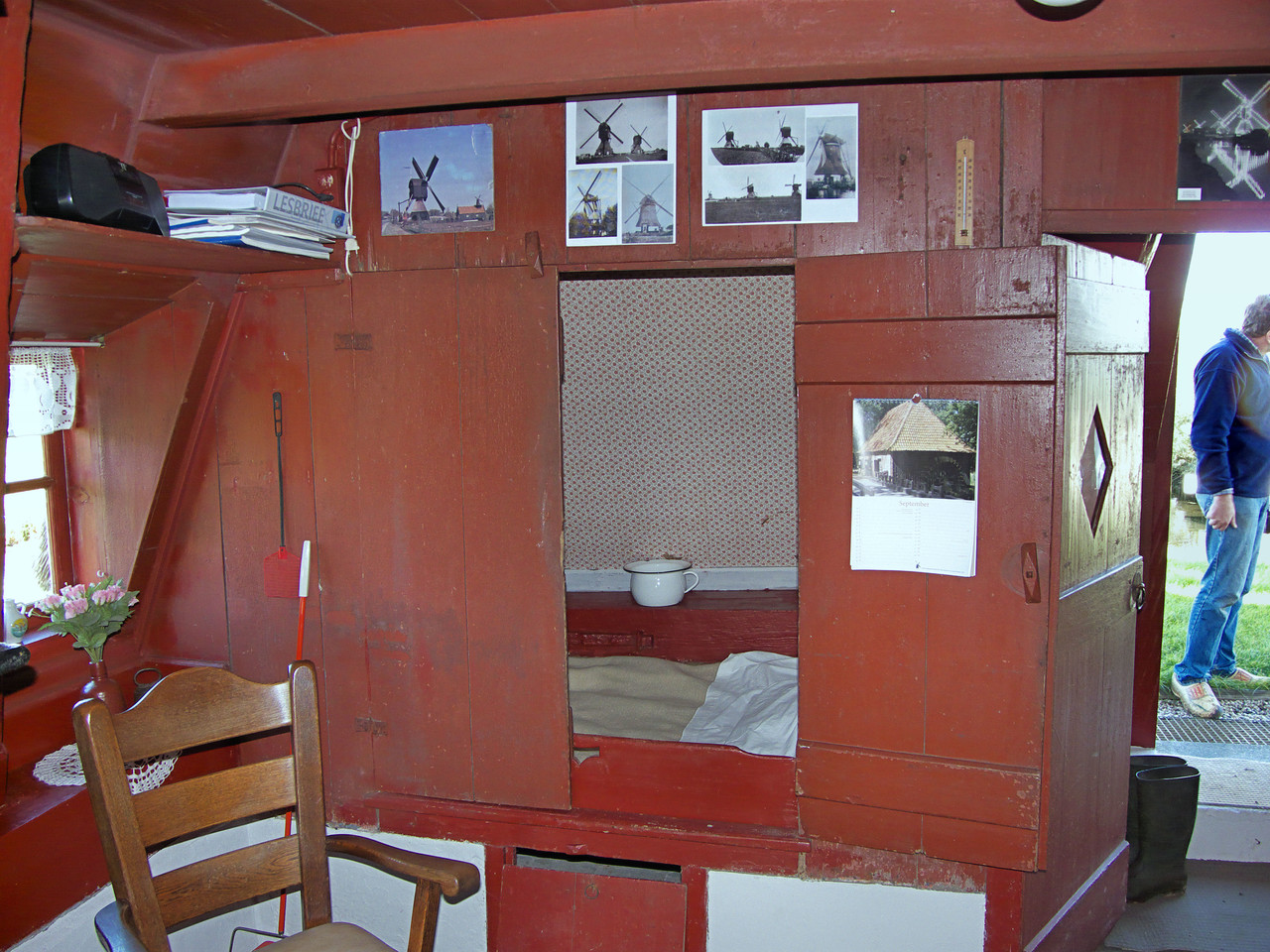 Our bedstee is connected with the staircase next to it. The staircase itself has a door to keep the warm air from the day to escape to the cold attic. Figuring out how the staircase should turn and how big it should be was quite a challenge. And only after I started checking the scale in VR did I manage to create something that felt believable and useful.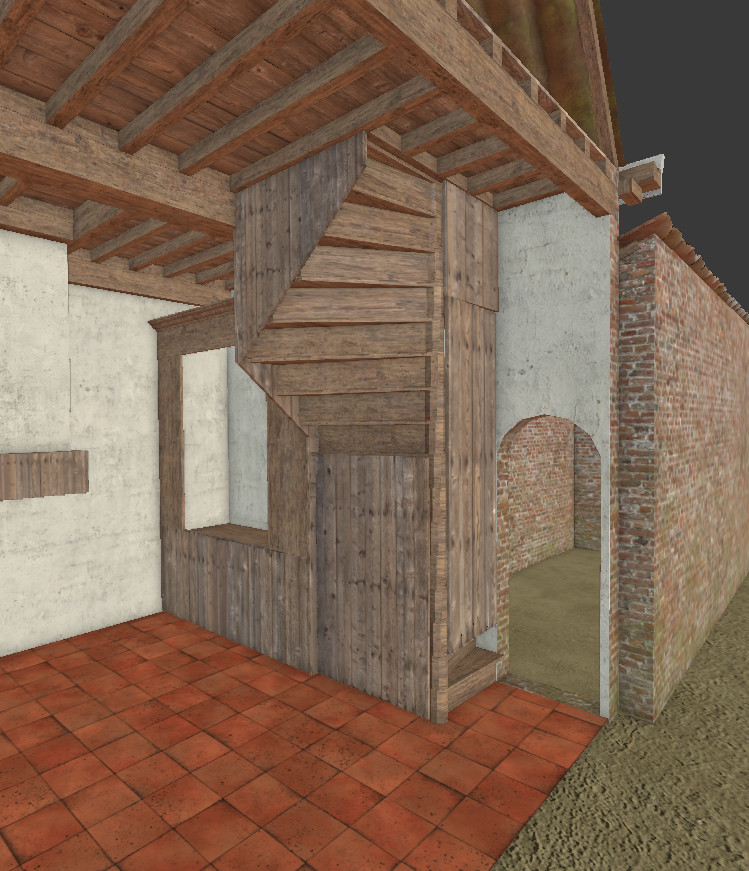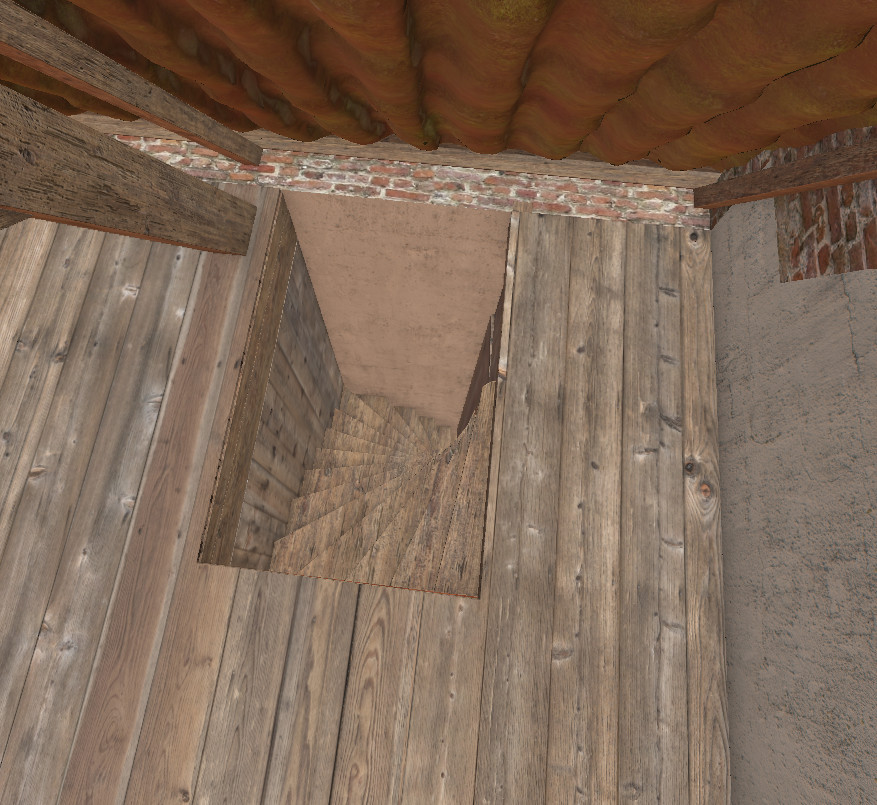 Later on we will give the bedstee some thick woolen curtains. We also have to dress up the fireplace. Some chairs and a table and it will start to feel like a real home.